It may not be the most joyful travel experience you have in Northern France, but for families of veterans, and any grateful citizen, a visit to the World War 2 Landing Beaches in Normandy creates a lifetime of memories.
BestTrip.TV journeyed to the shores on a stormy English Channel to see the remnants of battlefield sites, moving war monuments and memorials to the brave souls from the UK, the US, and Canada who stormed those beaches in a last-ditch effort to free Europe and end the war.

Please check out our 2 tours taking place to Normandy to be part of the 75th Anniversary celebrations in 2019 :
and
On the Horizon for 2024-25
Travel the world with like-minded people, and discover how much shared enthusiasm increases your enjoyment of experiences tailored to your interests. All while you enjoy all the comfort and reassurance of traveling in a group. We believe in making extraordinary memories with friends, exceptional service and ethical business conducted with proven local partners.
Special Travel crafts unique tours for choirs, sport teams and many other special interest groups.
Contact Email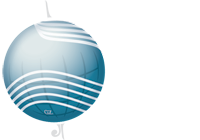 CLASSICAL MUSIC PLATFORM
Find out more about our artists and Classical Music partners
Click Here
Featured Experiences
Featured Stories