Budapest – Bratislava – Vienna – Wachau Valley – Dürnstein – Linz – Salzburg – Passau – Vilshofen





September 27 - October 7, 2022 (11 days)
Highlights:

✔ Experience the rich culture and history of the Danube with the Juno-Award-winning Gryphon Trio, one of the world's preeminent piano trios.

✔ 2 nights in Budapest and a 7-night Danube cruise to Vilshofen aboard AmaWaterways' luxurious AmaSonata.

✔ Attend classical music performances in world-renowned concert halls in Budapest, Bratislava and at Vienna State Opera or the Musikverein, plus private performances by your guest artists on board the ship and ashore.

✔ Explore the imperial cities and picturesque countryside along the way in Hungary, Slovakia, Austria and Germany. Optional 3-night extension in Prague.
Itinerary
Day 1 / Tue, Sep 27: DEPART CANADA
Day 2 / Wed, Sep 28: ARRIVE BUDAPEST
After arrival in Budapest, transfer to your hotel. Join Roman Borys, Dr. Jamie Parker and Annalee Patipatanakoon from the Gryphon Trio for a welcome drink. Your musical hosts will provide an introduction to the Danube Concert Series arranged in cooperation with Artistic Director George Zukerman, O.C., O.B.C. (D)

Gryphon Trio © Bo Huang
Day 3 / Thu, Sep 29: BUDAPEST
This ancient and artistic capital offers tremendous culture, tradition, and an air of myth and mystery. Take a panoramic tour of both the Buda (hill) and the Pest (flat) sides of the river, beginning with the Great Market Hall and Heroes Square. Then proceed to Castle Hill, home to the Royal Palace. See the Fisherman's Bastion, which enjoys a splendid view of the twin cities of Buda and Pest, as well as Matthias Church and its richly painted interior. (B,L,D)
CONCERT:
Symphony or Opera at Béla Bartók National Concert Hall or Hungarian State Opera

Fisherman's Bastion, Budapest
Day 4 / Fri, Sep 30: BUDAPEST EMBARKATION
Morning guided tour of the historic Hungarian State Opera House. This beautiful building was designed by Miklós Ybl in 1884 and its breathtaking interior features marble columns, gilded vaulted ceilings, intricate frescoes and chandeliers. Enjoy a little time at leisure.
This afternoon embark on the luxurious AmaSonata for your 7-night Danube journey from Budapest to Vilshofen. (B,D)
CONCERT:
Chamber music by the Gryphon Trio at a local venue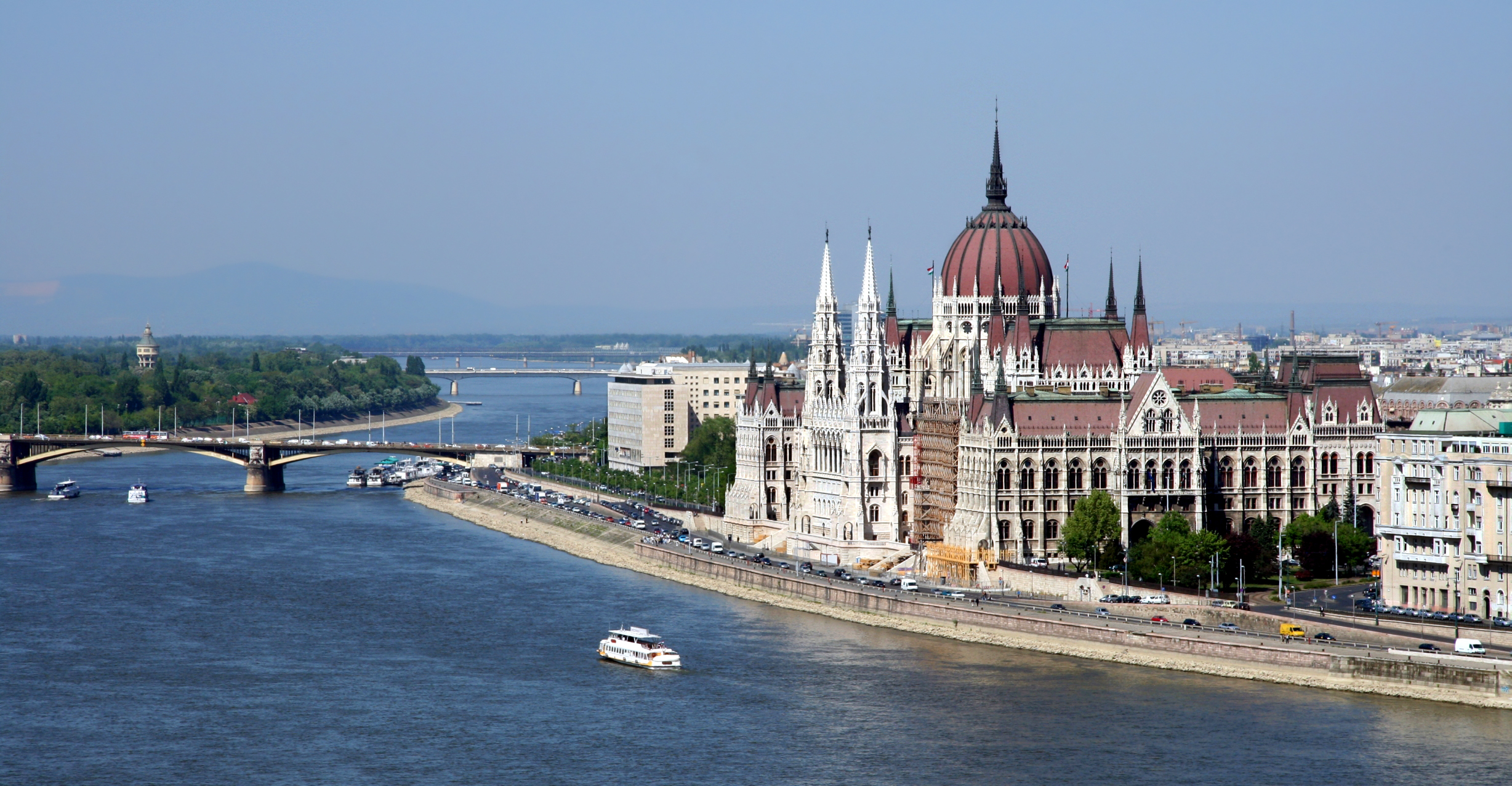 Parliament, Budapest © AngMoKio
Day 5 / Sat, Oct 1: BRATISLAVA
The "Coronation City of Kings" saw 11 Hungarian kings and queens crowned between 1536 and 1830. Discover the history of Bratislava, the Slovakian capital, during a walking tour past sites such as the Old Town Hall, Mirbach Palace and St. Martin's Cathedral. Those wishing a more active challenge can hike up to Bratislava Castle to enjoy magnificent views of the city. (B,L,D)
CONCERT:
Opera at the Slovak National Theatre

Bratislava Castle @ MS Agency, VisitBratislava.com
Day 6 / Sun, Oct 2: VIENNA
Experience the regal elegance of Vienna on a city tour which will take you by the majestic Opera House and the former Imperial Palace of the Habsburgs. Conclude your tour in Vienna's UNESCO-listed historic centre. Afternoon at leisure to further explore the iconic Austrian capital. (B,L,D)
CONCERT:
Symphony at the Musikverein

Musikverein © Wolf Dieter Grabner
Day 7 / Mon, Oct 3: VIENNA
Full day at leisure in Vienna. Visit one of the renowned museums in the Museum Quarter, an art exhibition at the Belvedere, or the Spanish Riding School at the Hofburg. Stroll cosmopolitan Kartnerstrasse and enjoy a slice of Sachertorte, or explore the Ringstrasse, Vienna's ring road lined with majestic buildings, monuments and parks. You might wish to make a trip to Schönbrunn Palace, where a six-year-old prodigy named Mozart gave his first concert for the indomitable Holy Roman Empress Maria Theresa in 1762.
Alternatively, join a special music related jaunt beyond the city, starting with a visit to Vienna Zentralfriedhof — the world's second-largest cemetery, and resting place of famous musicians including Beethoven, Schubert, Strauss and Brahms. Continue to Eisenstadt, in neighbouring Burgenland, for lunch. In the afternoon, discover the grand Esterházy Palace, where classical composer Joseph Haydn spent much of his career as a court musician. Then visit the Haydn Mausoleum in the nearby Bergkirche. (B,L,D)
CONCERT:
Performance at Vienna State Opera or local venue

Vienna Symphony Orchestra, Vienna Konzerthaus © Peter Rigaud, WienTourismus
Day 8 / Tue, Oct 4: WEISSENKIRCHEN – DÜRNSTEIN – GREIN
Weissenkirchen is the gateway to historic Dürnstein in the heart of the famously beautiful Wachau Valley. Upon arrival explore this quaint 16th-century town on a walking tour. Its cobblestone streets are overlooked by ruins of a castle where, according to legend, Richard I "The Lionheart" was imprisoned and held for ransom on his return from the Crusades. Visit a local vintner to taste the wine for which the region is known and sample local apricot treats. Later in the day, sail through the Strudengau Valley to medieval Grein, above which Greinburg Castle has been imperially perched for over half a millennium. (B,L,D)
CONCERT:
Chamber music by the Gryphon Trio at a local venue

Aggstein, Wachau Valley
Day 9 / Wed, Oct 5: LINZ – SALZBURG – LINZ
From Linz, depart for a full day excursion to Salzburg, birthplace of Mozart and setting for The Sound of Music. Enjoy a tour of Salzburg's charming historic centre, Mirabell Gardens, Residenz Square and the Old Market.
Those wishing a more active outing can opt for a bike tour of Linz' famed "Cultural Mile" and the Danube. (B,L,D)
CONCERT:
Chamber music or symphony at a local venue in Linz

Fortress Hohensalzburg and the Old Town of Salzburg © Salzburg Tourism
Day 10 / Thu, Oct 6: PASSAU – VILSHOFEN
The fairytale "City of Three Rivers" was founded more than 2,000 years ago at a strategic junction of three waterways – the Danube, Ilz and Inn rivers. On a walking tour of Passau, see the city fortifications and marvel at Gothic and Italian Baroque architecture and St. Stephan's Cathedral, home to Europe's largest pipe organ. Later, cruise to the charming 1,200-year old town of Vilshofen, on the confluence of the rivers Vils and Danube. When seen from the river, Vilshofen's beautiful old town resembles a floating peninsula. Above the town, the imposing double towers of the Benedictine Abbey
Schweiklberg dominate the landscape. (B,L,D)
CONCERT:
Chamber music by the Gryphon Trio at a local venue

Passau © AmaWaterways
Day 11 / Fri, Oct 7: DISEMBARKATION – RETURN TO CANADA
Disembark at Vilshofen this morning. Transfers to Munich, Salzburg or Prague airports are included, depending on your preference. Same day arrival in Canada.
You may instead choose to extend your adventure with a 3-night stay in Prague; details available at the end of 2021. (B)