Zorba the Greek
Zorba the Greek is one of those cultural movies that most Greek people know about and have seen at least once in their lives. Some have even read the original novel. Written by Nikos Kazantzakis, who was from the Greek island of Crete, both the movie and the novel are cherished and beloved favourites for Greeks and non-Greeks alike. After the film was released, the novel was also adapted into a musical.
Based on the homonymous 1946 novel by Nikos Kazantzakis, Zorba the Greek is an existentialist bromance set in a frozen-in-time Cretan village. The main character, Basil (played by Alan Bates), is a British intellectual suffering from writer's block who travels to Greece to retake some family business. On the boat to Crete, he meets Alexis Zorba (played by Anthony Quinn), a life-affirming, reckless sexagenarian who ends up becoming his cook, business partner and all-purpose sidekick. For Basil, life wasn't always easy and filled with happy times. However, with Zorba's help, he learns how to enjoy life even when things are less than perfect.
The film adaption of Zorba the Greek was a hit, and not only for Greeks. People from all over the world loved the story, and were intrigued by the relationship between Basil and Zorba. Not only that, but the movie makes a great point – that no matter what life throws at you, it is possible to still find ways to feel joy. It was a touching story and people all over the world responded to it. For Greeks, however, the movie was much more than that. The movie showed the world exactly what Greeks have known all along – that life is a special gift that needs to be experienced.
Its closing dance scene will make you feel an unmistakable sense of Greekness. The arid Cretan landscape; the Aegean Sea in the background; Zorba and his British buddy dancing a popular sirtaki to an evocative tune of Mikis Theodorakis. Sirtaki is today considered the quintessential Greek dance: you can see it in every other taberna, or even performed by national orchestras. However, the dance didn't exist at all prior to the movie. Choreographer Giorgos Provias, who was sometimes referred to as "the Nureyev of popular dance," invented it specifically for Zorba's last scene, grabbing inspiration from different Cretan dances.
Zorba the Greek was released in 1964 and was an instant hit. It was nominated for seven Academy Awards and eventually won three of these – Best Cinematography, Best Art Direction and Best Supporting Actress. Greeks embraced Zorba's vitalist worldview as their own, as they did with the sirtaki dance and with Theodorakis' tune.
All of this played a role in Greece's growing tourist industry; the country succeeded at projecting itself as the morally laid-back destination where one could loosen up from the restraints of civilization. This narrative backfired when the time came to blame Greece for the negligence and economic mismanagement that lead to the 2007 financial crisis. After all, how does Zorba react when the mining project he's been working on for weeks collapses spectacularly? He laughs, takes his jacket off, and dances.
Discover the homeland of Zorba the Greek on Special Travel International's upcoming tour:
On the Horizon for 2024-25
Travel the world with like-minded people, and discover how much shared enthusiasm increases your enjoyment of experiences tailored to your interests. All while you enjoy all the comfort and reassurance of traveling in a group. We believe in making extraordinary memories with friends, exceptional service and ethical business conducted with proven local partners.
Special Travel crafts unique tours for choirs, sport teams and many other special interest groups.
Contact Email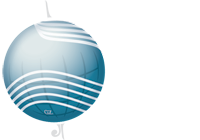 CLASSICAL MUSIC PLATFORM
Find out more about our artists and Classical Music partners
Click Here
Featured Experiences
Featured Stories