Vancouver Golf Tour
In its 14th year, the Vancouver Golf Tour (VGT) has been giving BC's local professional and amateur golfers the opportunity to develop their tournament skills in a PGA Tour-like environment without the added costs of travelling. VGT is providing junior, amateur and professional golfers with the opportunity to learn how to win locally and to build their confidence to play at the highest level possible, whether it be claiming their Amateur Division Title or moving on to play on Worldwide Major Tours. The mission statement of VGT since day one is "Preparing Tomorrow's Champions" to compete – and win – on any tour.
The Players Championship © VGT
VGT also offers local amateurs a very unique opportunity to compete on the same stage as top Professionals in a majority of their events. "We are giving Canada's young stars an opportunity to see how some of Canada's top local professionals play the game, and in many cases, play their way into a pro grouping on day 2 or 3 of our Major Series events, an invaluable experience for elite Junior and Amateur golfers", says VGT Commissioner Fraser Mulholland. Some of Canada's top local Juniors and Amateurs have used VGT as a platform to measure their play against some of Canada's top Pros. Seeing where their scoring lies compared to some of the marquee pros who have played on worldwide golf stages as professionals really instill confidence in their games.
VGT 2020 Cultus Lake Open © VGT
In 2014, VGT hit new heights with respect to achieving its mission statement's goals when alumni Adam Hadwin won two WEB.COM TOUR events and went on to win the WEB.COM TOUR money title, finally earning his place on the PGA TOUR. The momentum continued to flow for VGT when fellow Ledgeview alumni Nick Taylor played his way into the WEB.COM playoffs with a final round 63 in the regular season. Then continued his superb play in the WEB.COM playoffs to secure one of only 25 PGA TOUR cards up for grabs. VGT would graduate two of its alumni to the PGA TOUR in one year! On the Mackenzie Tour PGA Tour Canada VGT alumni have taken home a total of 11 Championships and on multiple occasions captured Canadian Player of the Year honors.
Riding the momentum of his fine play at the tail end of the WEB.COM season and playoffs, Nick Taylor went onto being VGT's first alumni to win on the PGA TOUR at the Sanderson Farms Championship in 2014. Fast forward into 2017 where Adam Hadwin became the 2nd, VGT alumni, to win on the PGA Tour with a victory at the 2017 Valspar Championship. A total of 4 VGT Alumni grace the stage on the PGA Tour when both Roger Sloan and Adam Svensson earned their cards through the WEB.COM Tour. VGT continued to beam proudly when it was announced that Hadwin and Taylor were chosen to represent Canada at the World Cup of Golf in 2018 where they finished an amazing 4th place in Melbourne, Australia.
Adam Hadwin © VGT
One of the newcomers, 23-year old Lawren Rowe, started playing golf as a teenager in Victoria, BC, where he grew up. In 2014 he attended the University of Victoria on a varsity golf scholarship and completed all four years of varsity golf while majoring in Art History and Visual Studies. During that time he realized he might have what it takes to make it to the PGA Tour. He ended up winning 5 NAIA Collegiate events and finished the 2016-17 Season ranked the #1 player in the NAIA. After that, he played in a number of high-level amateur events, such as the US Amateur, Sahalee Players Championship and Pacific Coast Amateur. At the end of 2018, after a successful amateur career that had him placed as the 3rd ranked Amateur in Canada and the 150th ranked Amateur in the world, he decided to turn pro. He won his first professional event in 2019 on the Vancouver Golf Tour and then won a PGA Tour Canada Monday qualifier to get into his first PGA Tour Canada event. After a number of strong showings throughout the year, he was awarded the Rookie of the Year award on the Vancouver Golf Tour. Lawren is working hard to join fellow Canadians on the PGA Tour. Dedication, hard work and sponsorship along with a little bit of luck will be necessary to make it happen and we keep our fingers crossed that his dream will become reality.
Lawren Rowe, 2020 Travel and RV Ledgeview Open © Mike West, VGT
Since its inception, VGT has made it a strong commitment to do its part to further Junior Golf development by organizing clinics for underprivileged juniors for young golfers of all ages and levels. VGT has formed a partnership with the FIRST TEE of Greater Vancouver and Junior Linksters whereby its top Tour Professionals will mentor junior golfers throughout the season at various FIRST TEE Greater Vancouver clinics and Junior Linkster's Golf events.
VGT has also played a significant role in giving back to the community, working hand-in-hand with charity golf events, helping raise over $800,000 for charities (BC Alzheimer's Society, Prostate Centre at VGH, Hadassah Hospital, The FIRST TEE of Great Vancouver YMCA & Make A Wish Foundation) over the past 14 years. VGT has also personally raised over $50,000 for various charities through initiatives at the Vancouver Open Charity Pro-am including Kids Up Front, the CKNW Orphan's Fund and the First Tee Program of Greater Vancouver.
Vancouver Golf Tour has grown rapidly, expanding its database from 120 players in 2007 to over 1,700 full and part-time golfers participating in VGT events in 2018. The tour schedule has also developed significantly from 12 events in 2007 to over 50 events in 2019 that now includes Spring/Summer and Fall/Winter Tour schedules. The VGT has become widely recognized as Western Canada's Premier Developmental Golf Tour. For more details, please refer to
their website
.
If you might be interested in getting involved with sponsorship for the Vancouver Golf Tour and its programme or aspiring Pro Lawren Rowe, then contact Gery Valtiner at Special Travel International.
Please check our website for details on Special Travel International's future tours – including golf tours:
On the Horizon for 2024-25
Travel the world with like-minded people, and discover how much shared enthusiasm increases your enjoyment of experiences tailored to your interests. All while you enjoy all the comfort and reassurance of traveling in a group. We believe in making extraordinary memories with friends, exceptional service and ethical business conducted with proven local partners.
Special Travel crafts unique tours for choirs, sport teams and many other special interest groups.
Contact Email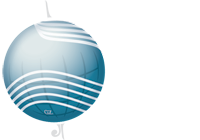 CLASSICAL MUSIC PLATFORM
Find out more about our artists and Classical Music partners
Click Here
Featured Experiences
Featured Stories