Every couple of weeks, Special Travel International writes about particular topics we find of interest – and hope you do, too. In case you've missed them, here are our most popular blog posts of the past twelve months. Happy reading!
Special Classical Music Projects in 2020: Kai Gleusteen and Catherine Ordronneau, staying connected during times of isolation in Spain
Not to be forgotten – the 75th anniversary of the Liberation of the Netherlands and VE-Day and the 76th anniversary of D-Day
We hope you've enjoyed going through these posts. All of them are available on our
BLOG
.
Please check our website for details on Special Travel International's future tours:
On the Horizon for 2024-25
Travel the world with like-minded people, and discover how much shared enthusiasm increases your enjoyment of experiences tailored to your interests. All while you enjoy all the comfort and reassurance of traveling in a group. We believe in making extraordinary memories with friends, exceptional service and ethical business conducted with proven local partners.
Special Travel crafts unique tours for choirs, sport teams and many other special interest groups.
Contact Email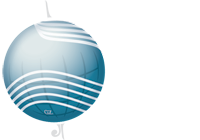 CLASSICAL MUSIC PLATFORM
Find out more about our artists and Classical Music partners
Click Here
Featured Experiences
Featured Stories