Hotel Bristol, Vienna, 1925 © Hotel Bristol
Vienna's rich musical history sings throughout the hallways of the Hotel Bristol. Located in the heart of the city of culture, romance and music right opposite to the Vienna State Opera, the hotel has been an elegant meeting point for the city's cultural and business life for more than 120 years.
Hotel Bristol, Vienna - Exterior © Hotel Bristol
Originally opened in 1892, the Hotel Bristol weathered the war, the Occupation, the Cold War and the fall of the Soviet empire. During the Occupation, the Bristol was headquarters for the American occupying forces. The brass balustrades still bear the dents from GI's rifle butts.
The art deco styling and discreet luxury recall the pre-war years when the city's artists and thinkers changed the world. Stairs and upper landings have a more 19th-century feel with richly patterned carpeting on marble floors, lacquered furniture, glinting chandeliers and brocade chairs. The plush elevator was the first electric elevator in Austria.
Hotel Bristol, Vienna - Lobby © Hotel Bristol
Among the first international artists who signed the guestbook was Russian composer and pianist Anton Rubinstein. Composer George Gershwin worked on 'An American in Paris' at the Bristol in 1928. The illustrious guest list also includes musicians from Puccini to Sergei Rachmaninoff, conductors from Herbert von Karajan to Leonard Bernstein, opera stars Nellie Melba and Enrico Caruso. Russian pianist Vladimir Horowitz married Wanda Toscanini, the daughter of another regular at the Hotel Bristol, Arturo Toscanini. The two musicians and Richard Strauss entered their names in the guest book on the same day.
Anton Rubinstein
At the Bristol, the writer Felix Salten negotiated the contract that made his novel Bambi a world bestseller – and ultimately a Walt Disney movie.
Legend has it that the Prince of Wales Edward VIII made his decision to abdicate as king and marry Wallis Simpson during one of his stays at the hotel. Former US president Theodore Roosevelt stayed at the Bristol in 1910. He was driven from the hotel to his audience with Emperor Francis Joseph I. At the hotel, he met the first woman to be awarded the Nobel Peace Prize (1905), the resolute Bertha von Suttner.
Hotel Bristol, Vienna - Prince of Wales leaving the Bristol, 1936 © Hotel Bristol
Experience the Hotel Bristol during Special Travel International's 2021
For the Love of Vienna
tour (October 6 to 14, 2021).
On the Horizon for 2024-25
Travel the world with like-minded people, and discover how much shared enthusiasm increases your enjoyment of experiences tailored to your interests. All while you enjoy all the comfort and reassurance of traveling in a group. We believe in making extraordinary memories with friends, exceptional service and ethical business conducted with proven local partners.
Special Travel crafts unique tours for choirs, sport teams and many other special interest groups.
Contact Email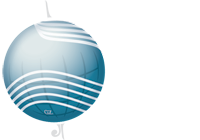 CLASSICAL MUSIC PLATFORM
Find out more about our artists and Classical Music partners
Click Here
Featured Experiences
Featured Stories