World map
COVID-19 has led to unprecedented worldwide restrictions on travel. As containment turns the world inward, we still have opportunities to travel. Some of the world's leading cultural institutions and tourism attractions around the world have opened their doors to the virtual world, offering the locked-down masses the chance to step inside, from the comfort of their living rooms. From African safaris to live-streaming the South Pole, a whole host of cultural institutions and tourism attractions are offering their services online. You can explore ancient Pompeii or check out NASA's zero-gravity laboratories with these unique armchair travel opportunities.
On the Horizon for 2024-25
Travel the world with like-minded people, and discover how much shared enthusiasm increases your enjoyment of experiences tailored to your interests. All while you enjoy all the comfort and reassurance of traveling in a group. We believe in making extraordinary memories with friends, exceptional service and ethical business conducted with proven local partners.
Special Travel crafts unique tours for choirs, sport teams and many other special interest groups.
Contact Email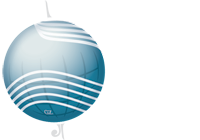 CLASSICAL MUSIC PLATFORM
Find out more about our artists and Classical Music partners
Click Here
Featured Experiences
Featured Stories